Are you also a OnePlus 9 and OnePlus 9 Pro user? You may have to face big trouble, know here before buying
OnePlus 9 Media Storage Issue:
Two powerful smartphones of the flagship OnePlus 9 series of handset maker OnePlus, OnePlus 9 and
OnePlus 9 Pro
Users are facing problems regarding less storage in the device, about which users are complaining. It looks like this problem is happening because of the preloaded app Media Storage. For the information of you guys, let us tell you that this app acts as trash bin for Gallery app.
At the same time, some users also say that the media storage app on their OnePlus Mobiles is consuming storage space as well as battery fast. It is worth noting that at present, no response has come from OnePlus to fix this problem on the complaint of users.

Realme GT 5G Master Edition vs Samsung Galaxy A52: Two strong phones but who is heavy on whom, see everything
It has been noticed by Artem Russakovskii of Android Police that the Media Storage App is using a huge chunk of internal storage in both the OnePlus 9 and OnePlus 9 Pro models. He has also tweeted about this problem, in which a picture has been shared in which an attempt has been made to highlight the problem related to storage.
After emptying the Gallery Trash (225 photos and three videos) the media storage data dropped from 126GB to 5GB. Not only Russakovskii is facing this problem alone, but many other users on OnePlus community forum and Reddit are also reporting the same problem.
Users reporting since April
It is worth noting that this problem is not new, users have been reporting this problem since April 1 on the OnePlus Community Forum and Reddit.
read this also-Jio has no break! 2GB data per day and validity of 28 days, you will not get a cheaper plan
Is there a problem with other OnePlus Mobiles as well?
At the moment it is not clear whether the OnePlus 9 and OnePlus 9 Pro are facing the problem only with the media storage app or whether other OnePlus phones are also facing this problem.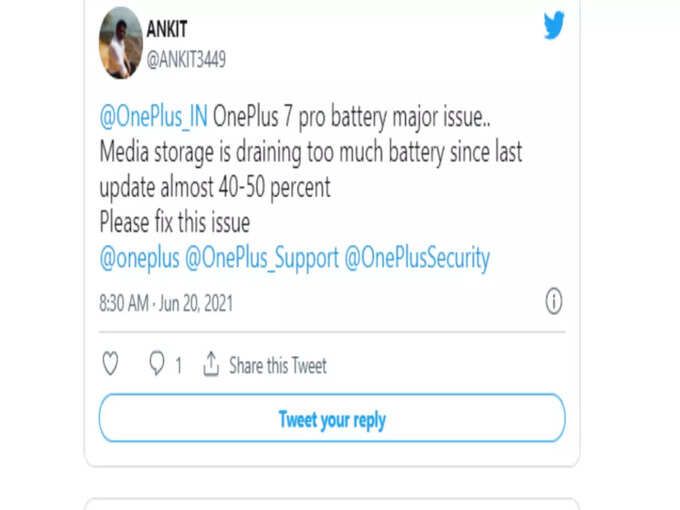 Some users on Twitter have commented on OnePlus 7 Pro and
OnePlus Nord 2
I have also tweeted about the rapid consumption of battery and attributed the media storage.
read this also-HP, Acer and Lenovo laptops will not be available again so cheap, bumper discount of up to Rs 26,200 in Amazon Sale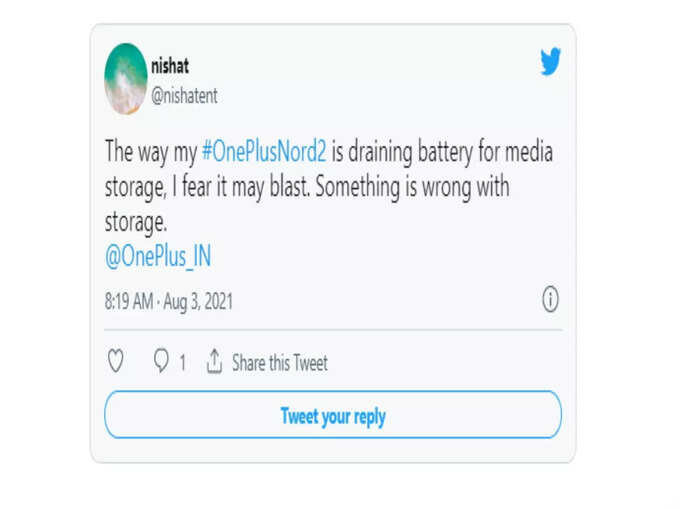 How Media Storage App Works?
It seems that the media storage app on both the OnePlus 9 and OnePlus 9 Pro devices keeps running in the background to keep a record of photos and videos deleted from the Gallery app. By doing this not only the consumption of in-built storage has increased but the phone has also started slowing down, not only this, in some cases users are also facing the problem of fast battery consumption, as users are telling on Twitter. .
.
Source link